Intro
Once There are at least 5 Players, They will each get about 10 Challenges to earn coins which they can spend on Items in the shop. After the challenges are complete The Players will enter a arena and fight to the death under the watch of Demetrius --->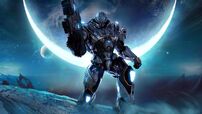 Rules
No Trolling

No Invincibility

No Swearing

Don't die

Have fun

Shop
Weapons:
Dagger:(Get 1 free at the beginning) 3 coins
Throwing knife: 4 coins
Saxe Knife: 5 coins
Short sword: 7 coins
Recurve Bow: 7 coins
Longbow: 10 coins
Broadsword: 10 coins
Longsword: 10 coins
3 Arrows: 2 coins

Allies(Unusable in final Battle):
Swordsman: 9 coins
Bowman: 9 coins
Genovesan: 11 coins
Horse: 10 coins

Magic:
Lion Morph Crystal: 20 coins
Dragon Morph Crystal: 30 coins
Character sheet
Name:
Age:
Proffesion: (Sword, Dagger/Knife, Bow, Crystals etc)
History:
Personality:(optional)
Sending Charcters
Once you have signed the sheet, send it to my talk page or leave it in the comments!
Ad blocker interference detected!
Wikia is a free-to-use site that makes money from advertising. We have a modified experience for viewers using ad blockers

Wikia is not accessible if you've made further modifications. Remove the custom ad blocker rule(s) and the page will load as expected.